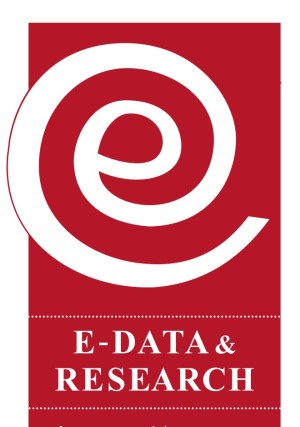 October 2020 issue E-data & Research online
Read all about sharing and reusing data in the latest E-data & Research. This issue focuses on the research for RIVM by Antal van den Bosch, director of the Meertens Institute, who uses Twitter data with his research team to measure Dutch confidence in decision-making and support for the corona measures. Also an article about research by Folgert Karsdorp and Mike Kestemont who made a calculation of the number of lost texts in medieval epics on the basis of statistical methods from ecology. And you can read about how the IISH and CLARIAH PLUS are working on a new method to link birth, death and marriage certificates.
E-data & Research is the newsletter about data and research in the humanities and social sciences. The magazine contains articles for researchers and students and anyone who feels involved in developments in the storage and reuse of digital research data. E-data & Research is published three times a year and is made possible by: CentERdata, CLARIAH, DANS, KNAW Humanities Cluster, the Koninklijke Bibliotheek, ODISSEI and the Rijksmuseum. All released issues can be found on edata.nl.